Motor Trade Association of SA/NT (MTA SA & NT)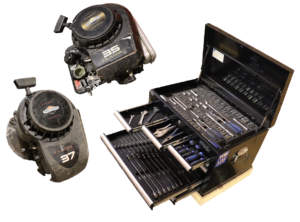 MTA SA/NT provide automotive industry tailored Workplace Relations training and support. They are also the peak South Australian automotive apprentice employment and training body for the motor trade industry. The MTA employs apprentices in a number of automotive trades in South Australia and also deliver accredited and non-accredited upskilling training and non-accredited Industrial Relations training for the automotive industry in South Australia.
The MTA has supported Youth Options by donating an Apprentices Toolbox valued at over $1200 and also donated 6 Briggs and Stratton Small Engines for our participants to learn on. They also make their staff available to talk to our participants about automotive career pathways.
Thank you to the MTA and especially Jason Polgreen – General Manager Apprentice Employment Services for their support.
To enquire about MTA apprenticeships and training call 8241 0522 or email mta@mtasant.com.au