Jenni King (Manager – Youth Space)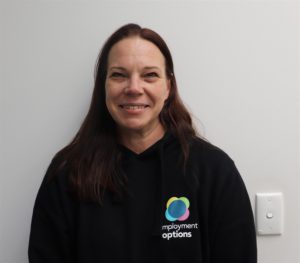 Jenni is the manager of  Youth Space and manages the day-to-day running of the division as well as liaising with schools, supporting case managers and facilitating learning.
Jenni has worked in the community service industry for over 20 years, for the majority of this time, supporting young people. She has Certificate 4's in Mental Health, Youth Work, Training and Assessment andis currently studying Certificate 4 in Career Development and a Diploma of Leadership and Management. Jenni believes that all young people deserve respect and equal opportunities. She works to form trusting relationships with young people and their careers as well as working with case managers to provide individual learning plans for the FLO students to assist them in pursuing their chosen pathways and completing SACE.