Zoe Dowd (Youth Space Case Manager)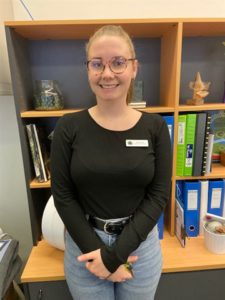 Zoe is a Case Manager at Youth Space Flexible Learning Options (FLO) program at Youth Options. As a Case Manager, her main role is to deliver case management by supporting young people to achieve their goals and assist them to overcome any barriers they may be facing.
Zoe graduated with a Bachelor of Behavioural Science (Psychology) in 2015. Once she graduated from her Bachelor's degree, while studying a Master's in Social Work, Zoe began working with young people experiencing homelessness and developed a strong passion for working with and supporting young people. In 2017 she graduated with a Master of Social Work.