Clayton Byrne (Learning Lead/Case Manager)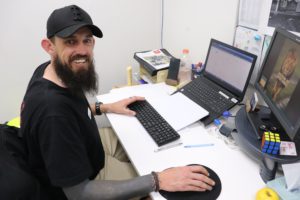 Clayton Byrne is a Case Manager within the Youth Space section of Youth Options. He received his certificate 4 in Youth Work from TAFE SA in 2018. Coming from a Military background, in 2002 he joined the Royal Australian Navy at the age of 17 and was deployed at the age of 18 to Afghanistan. Clayton served in the RAN for 10 years until suffering a career ending injury. While Clayton was studying his certificate at TAFE, he worked as assertive outreach team member assisting the homeless to gain assistance with homelessness and Alcohol and other Drugs sector.
Clayton has overcome many obstacles since leaving the ADF, which has led to him educating himself further in his own personal development. In addition, he is one of the amazing members of our Youth Options team. He brings to the table the best intentions for all participants, he is persistent, has lived experience and wants to see the young people he works with succeed and reach the potential that they have.
Clayton's